Meetup: Outside-in Strategy Review
Mon Dec 9, 5:30 - 8:00 PM (CET)
Polyteknisk forening, Rosenkrantz' gate 7, Oslo, Oslo, Norway
Description
The outside-in strategy review (OI-SR) is a workshop format applicable to any level of organisation. We start at the outside with the customer, and then dive through layers of organisation, product, and platform before reaching the team(s) doing the work. Between and potentially within these layers we quickly identify contradictions and other obstacles, and use these to articulate outcomes around which future work should be aligned.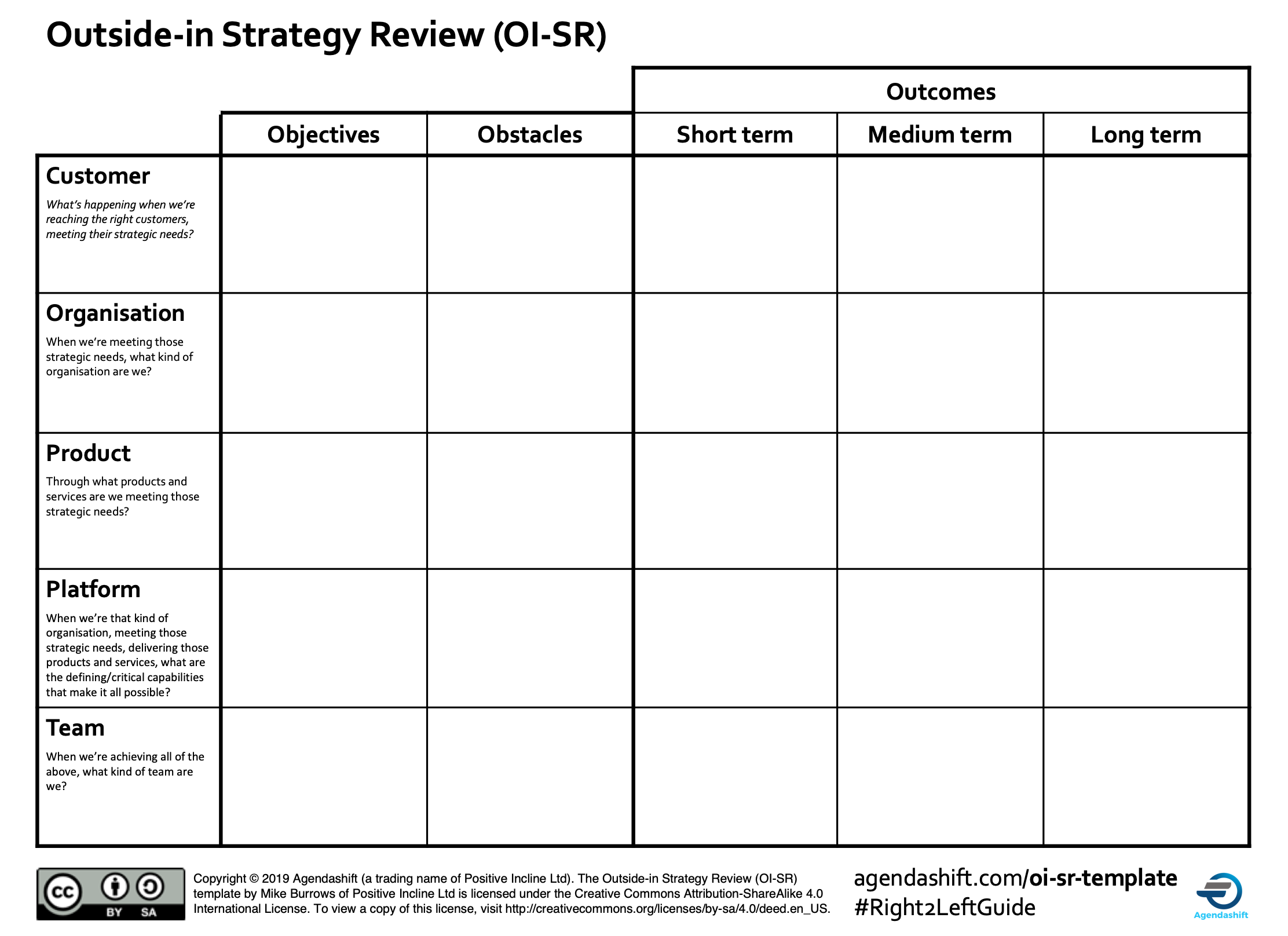 Two books will be given away for free!
Audience
Anyone who manages, coaches, or advises any organisational unit (from team level upwards) will find this session useful. Described in Mike's new book Right to Left: The digital leader's guide to Lean and Agile, the relevant chapter has been described as "gold" and "worth the price of the book on its own"!
Agenda
17.30 - 18.00: Light food (for those that ordered)
18.00 - 20.00: Outside-in Strategy Review workshop
Because of the time constraint and the amount of material we are going through we will start exactly at 18.00.
About the venue
Norway's Polytechnic Society is the knowledge-based member network for sustainable technology and social development - through interdisciplinary insight, inspiration and influence - since 1852.
The Polytechnic Society is independent, interdisciplinary and non-commercial, and has over 2000 personal, corporate and organizational members. Through professional networks, meetings and partnerships across sectors, the Polytechnic Society facilitates dialogue on important topics in technology, society and business.
HM The King Harald and HRH The Crown Prince Haakon Magnus are honorary members, and HM The King grants the Polytechnic Society's President and Secretary General audience at the Royal Palace twice a year.
The years ahead will be about creating solutions for the UN's sustainability goals through technological advances, good leadership and partnerships locally and globally. With 167 years of vitality, the Polytechnic Society is well equipped for the task.
The homepage of The Norwegian Polytechnic Society.
Polyteknisk forening, Rosenkrantz' gate 7, Oslo, Oslo, Norway